Tampa Personal Injury Attorney
/
You deserve payment. Our Tampa personal injury attorney wants to help you get it.
When you've suffered a serious injury because of someone's carelessness, the law is on your side. Unfortunately, it's rare that an injured person is offered the money they deserve without first demanding it. You need to fight for compensation, and a personal injury claim is one of the most powerful tools you have.
If you've been injured and want a free assessment to explore your legal options, contact the Feldman Legal Group today to get started.
Client Testimonial
"I will definitely use the Mr. Mitchell Feldman again in the future. Hopefully nothing else happens again where I have to use him. I most definitely recommend anyone else to use him. Also he was very quick and responsive to take actions of the matter. I was very impressed!!!" – Gustavo Piloto (Google Review)
HOW OUR TAMPA PERSONAL INJURY LAWYER FIGHTS FOR CLIENTS
At the Feldman Legal Group, our clients know they can trust our Tampa personal injury lawyer to stand up for their rights and get them full compensation. They can focus on their recovery and their daily lives while we do the job they've hired us to do.
Call Today: 877-946-8293
What We Do at the Feldman Legal Group
/
We help injured people and workers in Tampa with several legal issues:
/
Personal Injury Claims – We assist clients who have been injured by another person's negligence, whether that negligence involves vehicle accidents, premises liability, medical malpractice or wrongful death
Workers' Compensation – Workers' compensation benefits are no-fault payments that workers are entitled to by law. We make sure that our clients get the benefits they deserve and that employers are held accountable for the promises they've made their employees.
Employment Law – From discrimination in the workplace to denial of payment or benefits, the employment lawyers at Feldman Legal Group has a track record of getting major results for workers in Tampa. These cases are about fairness, and we make sure our clients get justice.
Why You Need a Personal Injury Attorney in Tampa
/
The initial case assessment is free and completely confidential.
/
Talk to our experienced personal injury lawyer in Tampa to find out if you have a case.
/
Personal injury attorneys advocate for their client to get them the best settlement possible. At the Feldman Legal Group, we handle the basics of your claim, including filing paperwork, conducting research, investigating your case and dealing with insurance companies and other attorneys. But these day-to-day aspects of handling personal injury claims are only part of the services we offer clients.
We consult world-class experts to build the strongest case possible. We build every claim from the ground up, preparing airtight cases that let the opposing counsel know we mean business. Our personal injury attorneys also make sure that you stay informed about the progress of your case, and we answer any questions you might have along the way.
We know that these cases are about much more than payment. We fight for maximum compensation, but we also make sure our clients are heard. The clients we represent want fairness and justice, and they want a law firm that understands their needs. If you want to speak to our team about filing a personal injury claim in Tampa, contact the Feldman Legal Group today.
Strong Advocate – Defending your rights is our most important goal, and we will work tirelessly to protect your interests. We fight for the rights of the injured and are fierce advocates for workers.
Detailed Advice — Through more than 20 years of assisting injury victims and workers, we have developed a strong understanding of state and federal law. This gives our clients an advantage in court or at the negotiation table.
Caring Counsel — We understand the emotional impact that accompanies injuries and workplace mistreatment. From start to finish, we vigorously seek a resolution that relieves your burdens.
Contact a skilled Tampa personal injury lawyer
/
If you are unsure whether you are entitled to legal relief, a brief consultation can clarify the law and give you the information you need to proceed. We offer free case assessments, and our free assessments are within discretion. Please call us at 877-946-8293 to schedule a meeting at our offices.
WE FIGHT FOR THE INJURED
/
At Feldman Legal Group, fighting for the injured is what we do every day. Our attorneys have the experience to provide you skilled, aggressive representation to get you the compensation you deserve.
We are not intimidated by going to court. We go to battle for you and ensure your rights are protected.
We have a passion to help people. Let us help you.
Contact us to discuss your case and learn how we can help you.
FREQUENTLY ASKED QUESTIONS
5 Questions Frequently Asked of Our Tampa Personal Injury Attorneys
How much money can I get in a personal injury claim?
Personal injury claims can range from thousands to millions of dollars, and there's no way of knowing exactly how much money you should seek in a claim without knowing the specifics of your case. We offer free assessments, so we can learn more about your situation and give you our initial assessment of your claim.
How long will my personal injury case take?
The time-frame for a personal injury case also varies greatly, depending on the extent of the damages you've suffered, the clearness of liability, the number of parties involved and many other factors. Some cases can be resolved in a matter of weeks, while others take several months or longer.
How long do I have to file a claim?
The statute of limitations on personal injury claims in Florida is four years after the date the injury was suffered. This is a more generous statute of limitations than those in many other states, but it's important not to wait long before beginning your case. Your case is best served by prompt legal action, so if you're considering filing a claim, consider doing so as soon as possible.
How do I know whether I have a personal injury case?
If you've been injured and it was someone else's fault, you likely have grounds for a personal injury claim. The best way to know for sure is to contact a personal injury lawyer to discuss your situation and get their evaluation of your potential case.
What is the difference between a settlement and a trial?
When the person filing a claim (the plaintiff) and the person who is named as the defendant agree to an amount that should be paid, a settlement is reached. If there is no settlement, the dispute can be taken to court, where both sides make a case in front of a jury. There's no way of knowing for sure how a case will be resolved beforehand. Most personal injury claims are settled before going to trial, but the Feldman Legal Group prepares every case to go all the way, because we believe that gives our clients the best chance of fair compensation, even if the matter is ultimately resolved before a trial is needed.
WHAT OUR CLIENTS SAY
"Attorney Feldman's steadfast decisions and actions enabled us to have a quick resolve of an already stressful situation and allowed me to live with a peace of mind."
SEE OUR TESTIMONIALS
Damages in Personal Injury Claims
/
We can help you understand the damages you can seek in a personal injury claim.
/
Damages is a term that refers to the amount of money you seek in a claim. It describes the costs you face after suffering a serious injury. These damages describe not only the financial consequences of your injury, but also the other "non-economic" costs. Here are a few examples of damages you might seek in a personal injury claim:
Medical expenses
Lost income
Property damage
Physical and emotional pain and suffering
Diminished quality of life.
You might look at some of the items on that list and wonder how it's possible to come up with a dollar amount that reflects them.  There are norms and precedents that inform an attorney's decision when determining damages, but it's important to know that each case is unique and requires an analysis of an individual client's suffering.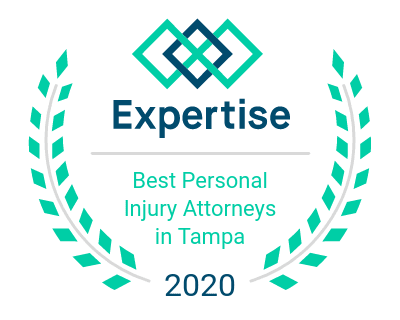 At the Feldman Legal Group, our personal injury lawyers make sure we understand the full scope of an injury's impact on your life. We'll work with you to find out how much you deserve, and we'll be relentless in getting you compensation that reflects your struggles.
Feldman Legal Group fights for the rights of the injured. Let us help you get the compensation you deserve to cover all the damages you suffered.
Call us at 877-946-8293 for a free assessment of your case.
The combinations of injuries one can suffer in an accident are endless. Chances are good that the injuries you've suffered are completely unique to you. However, there are a few common injury types that we see in personal injury claims.
Severe soft tissue damage
Internal injuries or organ damage.
You might be suffering from any of the above injuries. These are just a few examples, and no matter what type of injury you've experienced, you should know that your pain deserves attention. At the Feldman Legal Group, we make it our job to listen to clients' stories and understand their injuries not only through their accounts, but through medical professionals and expert witnesses.
We find out exactly what types of injuries you've suffered, how these injuries were caused by the person we name in a lawsuit and how much you should be given in compensation for the harm you've suffered. Reach out to a Tampa personal injury attorney at the Feldman Legal Group today and talk to our team.
Injured in Tampa? Let the Feldman Legal Group Help You.
/
You shouldn't have to pay the price for someone else's mistakes.
/
If you or a loved one has been hurt, then contact us to explore your legal options. If we accept your case, you can be sure we'll fight for the full payment you deserve. Mitchell L. Feldman has been helping clients for more than two decades. He's rated highly by his peers for the work he has done, but more importantly, he has built relationships with clients who know how dedicated he is to getting results.
Contact the Feldman Legal Group today to schedule a free, no-obligation assessment with our Tampa personal injury lawyers. You can reach our attorneys at 877-946-8293.
Securing Justice for Our Clients
/
Personal Injury Settlements
$1,500,000 Workers' compensation case
$852,000 Case included both car accident and workers' compensation case
$500,000 Medical malpractice case against anesthesiologist
$350,000 Dentist malpractice anesthesia case
$215,000 Medical malpractice – physician negligence case
$249,000 Workers' compensation case
$220,000 Workers' compensation case
Lowe's: $4.8 Million
Payless Shoesource: $2.9 Million
Burger King Corp: $1.2 Million
Fleetmatics: $2.5 Million
Fleetcor / Nextraq: $750,000
Circle K: $500,000
Our clients are the injured. We aggressively protect their rights.
Our clients are employees. We fight for justice to protect them from unscrupulous employers.
Mr. Feldman and his staff are a great law firm to work with. Mr. Feldman took my medical case when i had been turned down by so many other attorneys. Mr. Feldman's put me at ease when I thought all was lost. Thanks to Mr. Feldman and his staff I won my case.
All I can say is Great Job! After speaking with Mitch Feldman and Roxanna, after I said Yes to their services, our case went on auto pilot (for me). They took care of everything. Once an offer was made, Mitch said we can do better and we did. Soon after, a check arrived in our mailbox. Recommending this Law Firm seems to be a no brainer for anyone who wants to Win.
Mr. Feldman let opposing counsel know that he wasn't going to back down no matter what they threw at him, through his expertise, thoroughness and dogged tenacity. He brought my case to a satisfying conclusion. You can trust this highly intelligent and knowledgeable attorney. He's nice too.
Mitchel L. Feldman is an excellent attorney. He actually listens to you and he is prompt with a response. It is amazing in today's world of instant communication that so few actually respond in a prompt manner and even if they do, they don't actually listen to what you have to say. Thank you Mr. Feldman for being prompt, attentive, concise and solving my contractual issue without litigation.